Updated: June 1, 2022
Home > Greece > Athens > Best Hotels
1.ALTO PSYRRI PENTHOUSE by K&K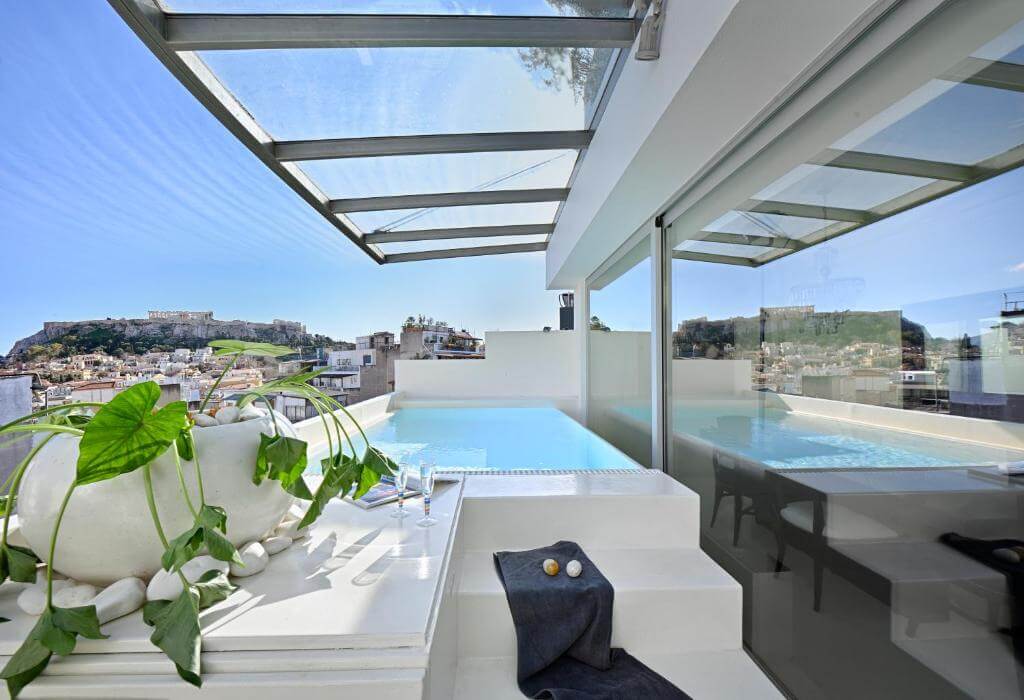 Alto Penthouse is a luxurious loft, located in the heart of the historic center of Athens – Psyrri area. The main gem of this accommodation is breathtaking views of the Acropolis and all the city from the spacious terrace with a private plunge pool.

Alto Penthouse has a sleek modern design, comfortable furniture, and a stunning bathtub. Here you can enjoy Acropolis views not just from the terrace, but also directly from the sofa at the living room´s huge window.

It is a perfect area to stay in since Psyrri is full of café-bars, taverns, and souvenir shops to visit.
2. VILLA MELITI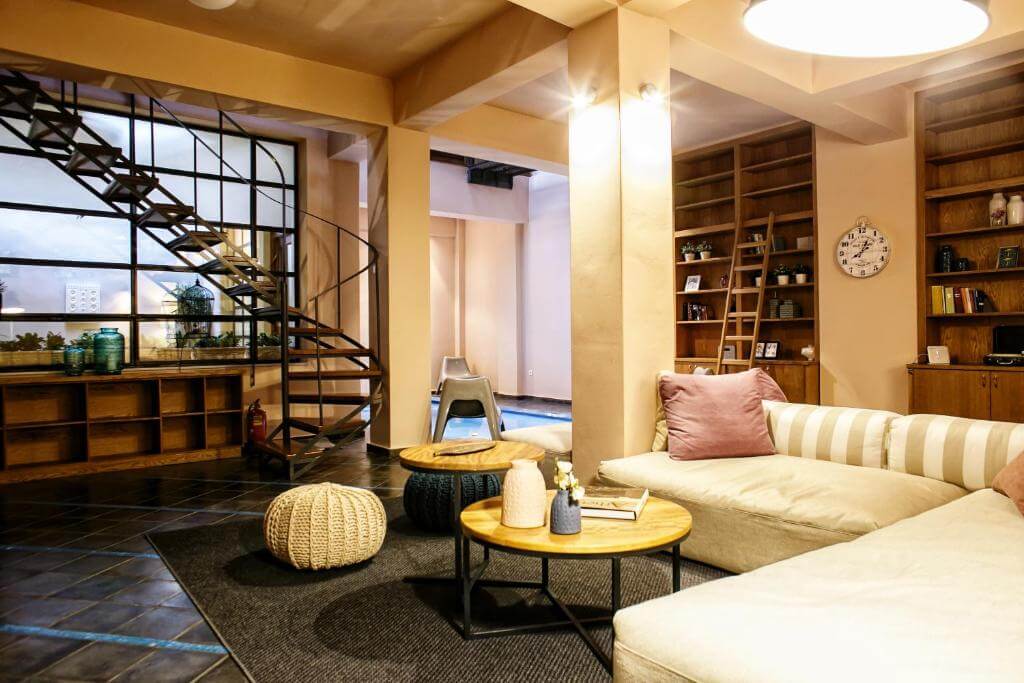 Spacious Villa Meliti has a great central location in the Keramikos area, a few steps away from the metro and within walking distance to all the main sights of Athens.

It is a beautiful 320 sq. m. villa with large open common areas, and a fully equipped kitchen. The main gem of this house is a dining-living room with access to the veranda and a lovely patio with an indoor swimming pool.
Villa Melia features 4 bedrooms and can accommodate up to 8 people. If the indoor swimming pool is not enough for you, take note that there is also a bathtub.

I personally like the urban-industrial design of the villa, gorgeous decor, and high-quality materials!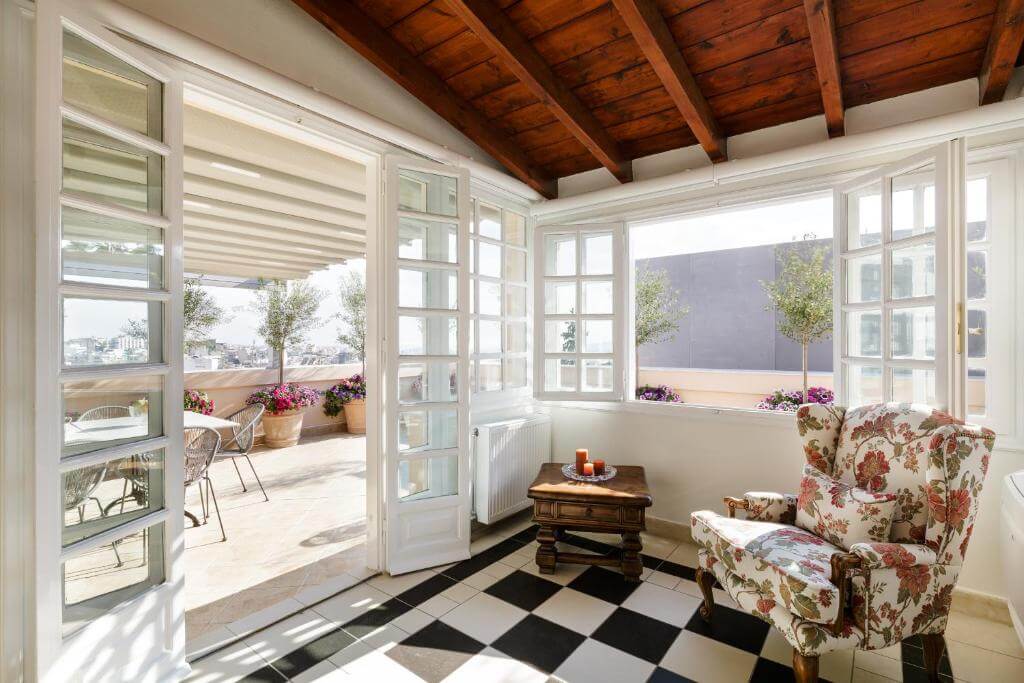 Gorgeous historical villa with breathtaking views of Philopappou Hill and the sea, located just 10 minutes away from Acropolis. This villa has a convenient location for all Athenian sights and the historical neighborhood of Plaka.
The main gem of this villa is a big rooftop terrace with a perfectly organized sitting area and fantastic skyline views. The Gem of Filopappou features 2 spacious bedrooms, an elegant design, and a well-equipped kitchen!
4. KARYATIS LUXURY MAISONETTE by K&K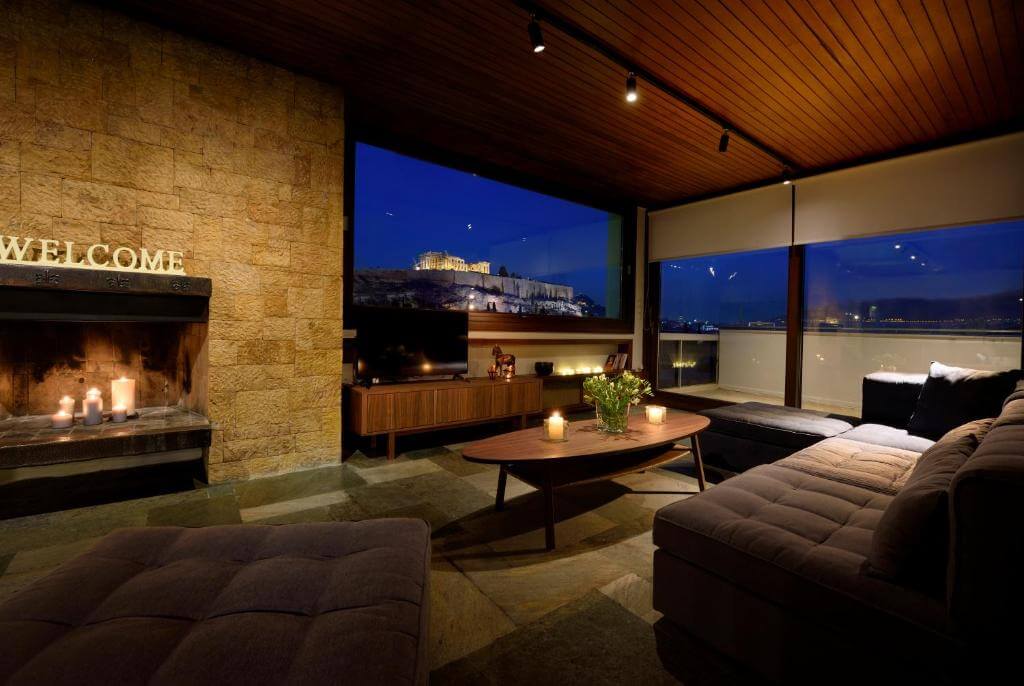 KARYATIS LUXURY MAISONETTE has a perfect location in the heart of Athens. This 200 sq.m. luxurious suite with private fully-equipped terrace and outdoor hot tub. Comfortable common areas, a fully equipped kitchen, two bathrooms, and two spacious bedrooms.
5. Amaryllis Villa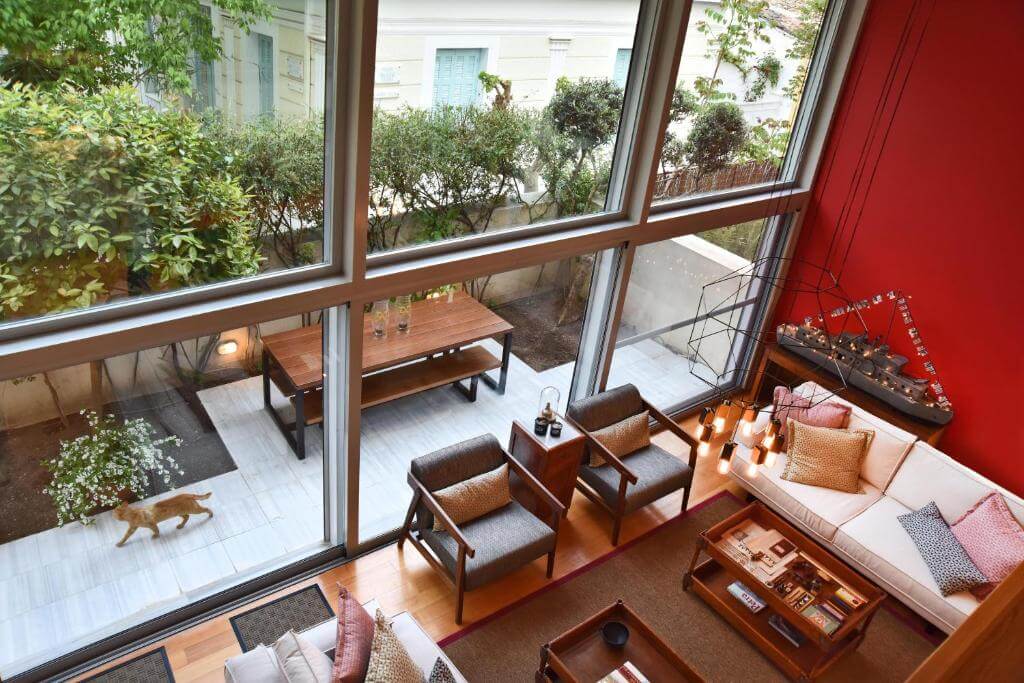 Top-notch 3-floors Villa Amaryllis is 350 sqm. modern accommodation with traditional design and great facilities for hosting up to 10 guests.
5 bedrooms, a spacious living room and dining area, a fully-equipped kitchen, a few bathtubs, a big courtyard with an extra seating area, sunbeds, and even a couch swing.
Fashionable design, comfortable furniture, and luxurious facilities make this Villa a perfect choice for a memorable vacation in Athens.
6.Athens City Center Apartment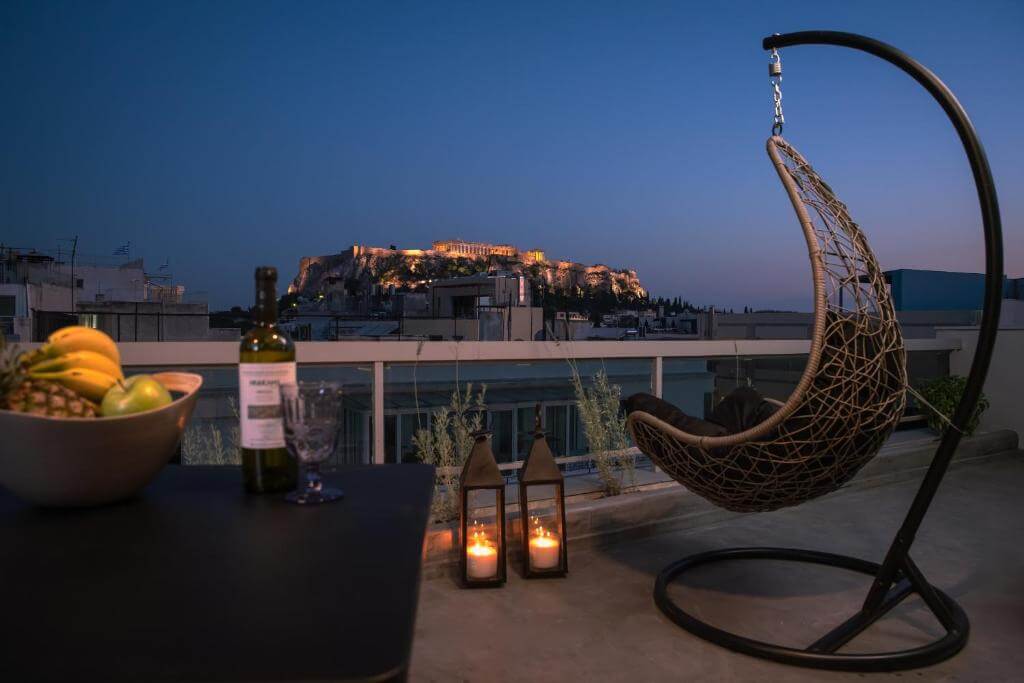 Athens City Center Apartment is a great choice for couples and families since it features four luxurious apartments, all with great amenities and terraces. Extra bonuses for a fantastic central location in the heart of Monastiraki Square, a few steps away from the most famous fashion Ermou Street and all main attractions of Athens.
All apartments have a sleek modern design, comfortable furniture, big beds, huge balconies and terraces, and great amenities including a fully-equipped kitchen, coffee machine, and even a washing machine.
Take note: all balconies are fully furnished, so it is the best place to enjoy unforgettable Athenian sunsets!
7.Hub Suites, Luxury living in Athens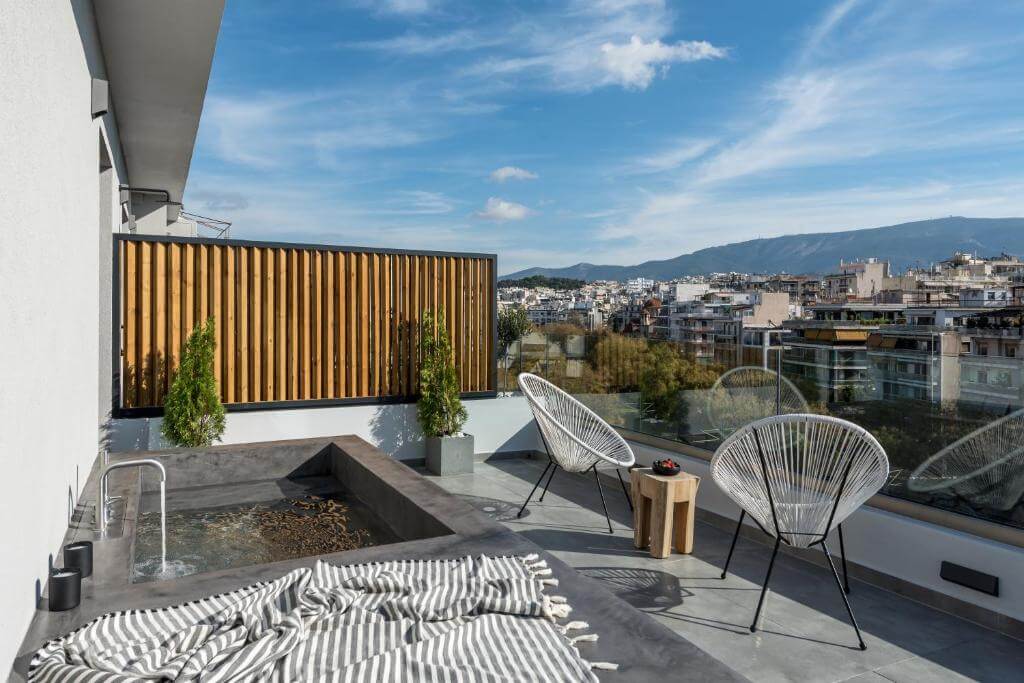 If you searching for truly luxurious apartments Hub Suites with its five sophisticated apartments is designed with an emphasis on modern amenities, elegant design, and fashionable design.
Hub Suites is located in the Koukaki neighborhood surrounded by cafes, restaurants, and lovely orange trees.
Check S1 with gorgeous open bath space and luxurious bathtub, huge terrace with sunbed and magnificent, fully-equipped kitchenette and stylish design.
Dreamy S2 has a spacious terrace with sunbeds and a fantastic outdoor bath.
S3 is definitely the coziest of the suites and it also has an outdoor bathtub on the terrace.
Modern and spacious S4 with big windows will make your stay in Athens unforgettable.
I am totally in love with S5 with its stunning outdoor bar, comfy sunbeds, and even an outdoor shower.
Take note: all suites are equipped with Nespresso Machine with complimentary pods, natural bath products, slippers, and memorable skyline views.
Read more
Best hotels with pools in Athens
Best luxurious villas and apartments in Athens