Updated: June 1, 2022
Home > Greece > Athens > Best Hotels
1.Sea View Hotel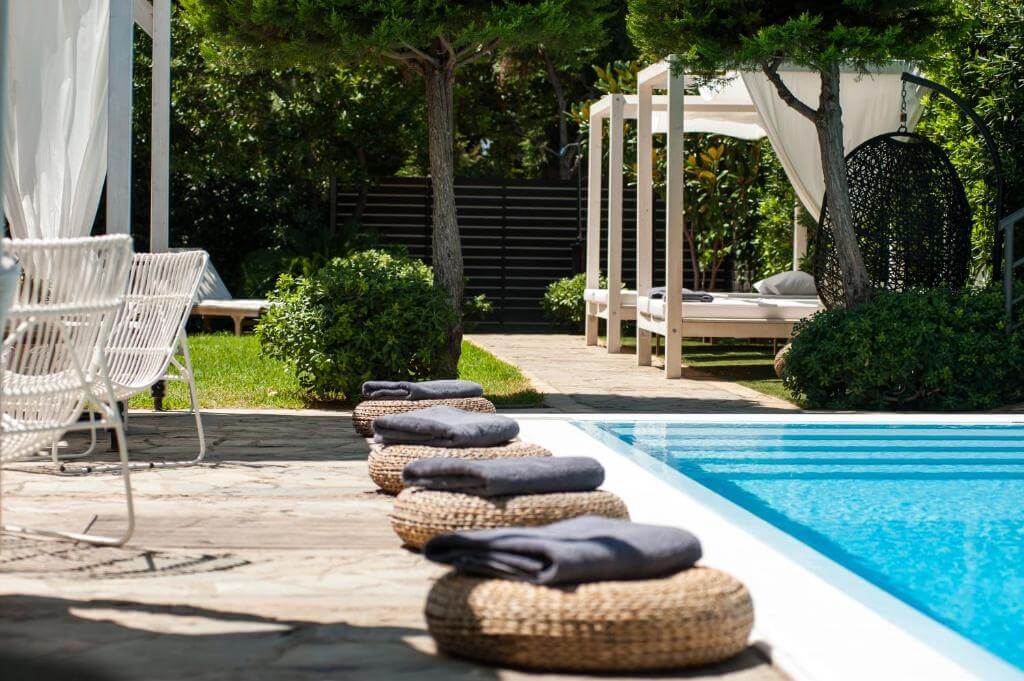 Sea View Hotel sets on the Athenian Riviera, just a few steps away from the Glyfada city center.
All rooms of this 4-star hotel are comfortable and luxurious with inspiring sea or city views. Sophisticated design, elegant furniture, and spacious bath space.

The outdoor swimming pool area is perfectly organized for tanning and is surrounded by a beautiful lush garden full of blooming flowers and plants.

The on-site Gaia Restaurant has a great atmosphere, indoor and outdoor seating area with a relaxing patio, and a menu with a wide range of Greek, Mediterranean, and International dishes. I like the fact that they use local fruits, herbs, and vegetables for their dishes.
2.Congo Palace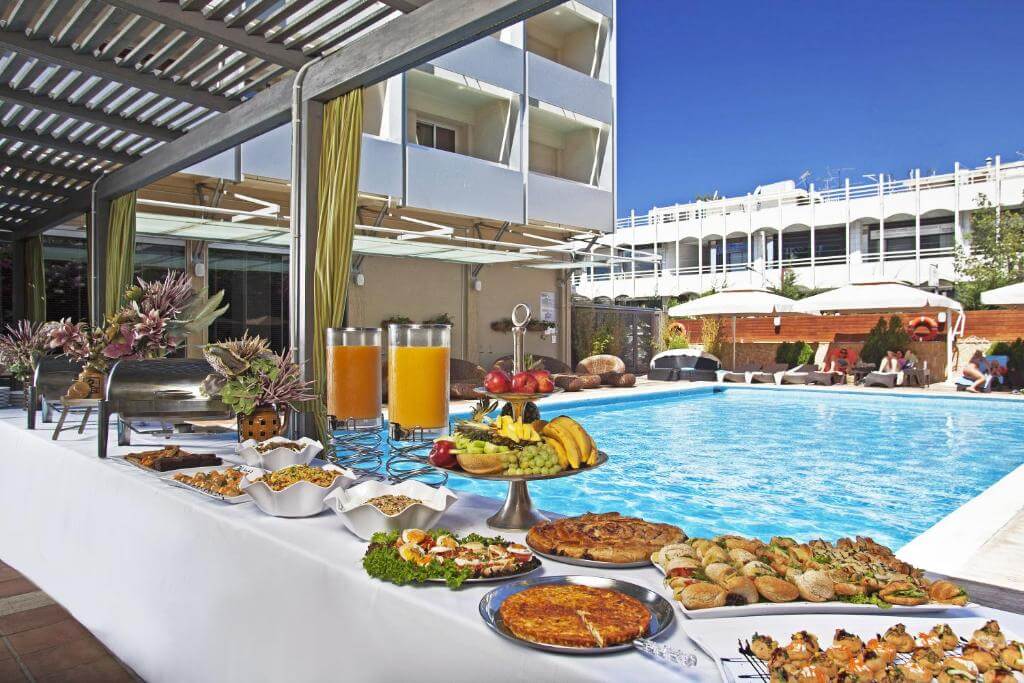 Beautiful well-maintained hotel in a great location in Glyfada just across the seaside. The hotel has a gorgeous lobby and huge outdoor pool with a fully equipped tanning area.

The rooms are spacious, tastefully decorated, and feature comfortable beds and spotlessly clean bathrooms.

Take note: elegantly decorated Executive Suite with balcony and sea views is perfect for a comfortable stay.
3.Brasil Suites Boutique Hotel
The Brasil Suites hotel has a great location in Glyfada, just a few steps away from all restaurants, glamorous boutiques, and nightclubs.

Contemporary style-designed rooms with top-class furniture and beautiful views.

Look at the stunning pool area with fashionable sunbeds and surrounded by an evergreen garden with flowers. The café Brasil by the pool has a variety of snacks and cocktails. By the way, Brasil Café & Restaurant has been rated by guests as amazing. Try their Brazilian and International plates.

Take note: each room has an Espresso coffee machine!
4. Glyfada Riviera Hotel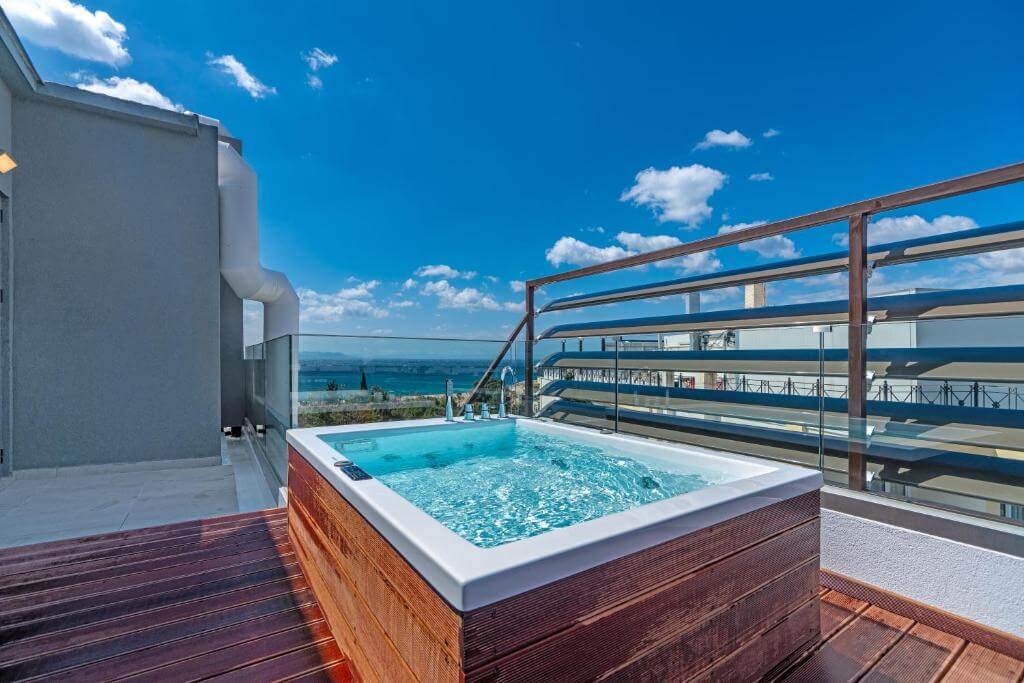 Glyfada Riviera Hotel is a gorgeous accommodation located just 200 meters away from the beautiful beach. Here you can enjoy phenomenal sea views from every room and common area. The hotel features great facilities including a wine & cocktail lounge, fine dining restaurant, and pool bar as well as a Spa.

Glyfada Riviera offers the best dining experience at Maraveal restaurant and great snacks and cocktails at the Atoll Pool Bar. Wine lovers should visit LE MÉLI MÉLO WINE & COCKTAIL BAR, their menu has a carefully selected list of Greek and International wines.

I highly recommend visiting luxurious CAVE SPA relax at sauna and hammam, or to try one of the massage treatments.

Extra points for a fully equipped gym with cardio, weights, and resistance training.

This hotel is also perfect for business travelers since it offers a gorgeous meeting room, internet corner as well as a plethora of business services.

All 47 rooms have an impeccable design, elegant decor, breathtaking views, and top-class facilities!
5. Glyfada South42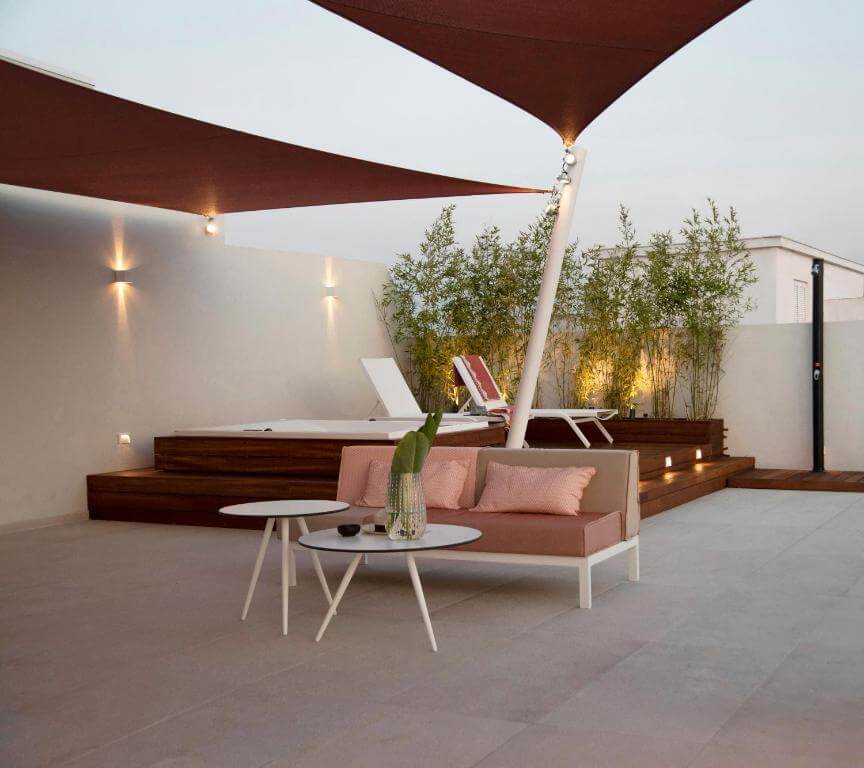 South 42 Luxury Apartments is a brand new luxurious complex with spacious, perfectly equipped rooms, decorated in an elegant minimalistic style.

All rooms feature comfortable beds, spacious balconies, or verandas. Choose a Suite or Apartment with a private garden for a more secluded atmosphere.

South 42 Luxury Apartments are located in the heart of the commercial center of Glyfada, very close to gorgeous Glyfada beach.
6. Oasis Hotel Apartments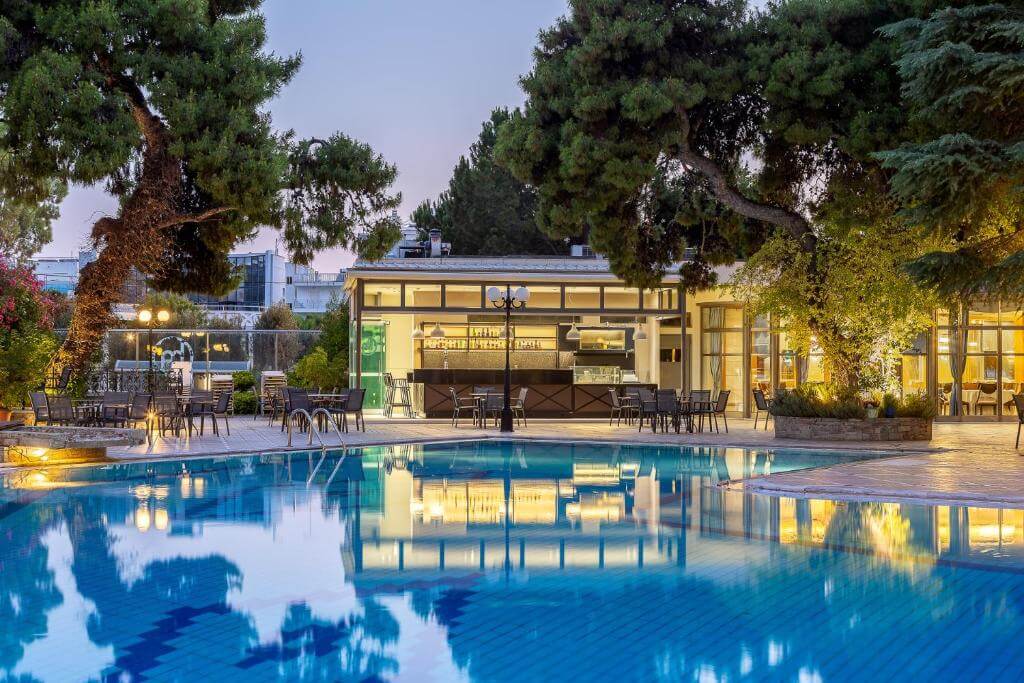 Oasis Hotel Apartments has perfectly located in the Athens Riviera just a 20 minutes drive from the city center of Athens.

The 4-star Oasis Hotel & Apartments features 34 tastefully decorated comfortable rooms with private balconies, and a first-class beautifully decorated Junior Suite with fine Italian furniture in wooden colors and a big jacuzzi.
Just in the middle of a well-maintained and full of palm trees garden you can enjoy a beautiful outdoor swimming pool with its comfy sunbeds.

'El Panama' restaurant offers delicious dishes of international and Greek cuisine. There is also a modernly decorated pool bar with fresh drinks, tasty coffee, and imaginative cocktails.

Read more
Best hotels with pools in Athens
Best luxurious villas and apartments in Athens