Updated: Juту 1, 2022
Home > Greece > Athens > Best Hotels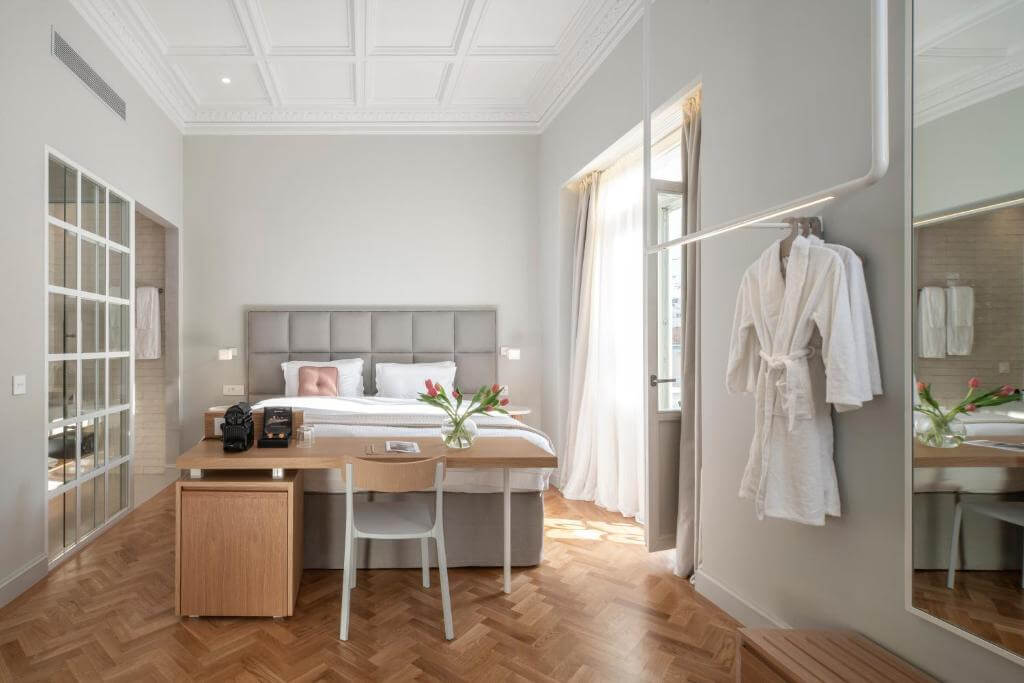 COCO-MAT Jumelle is a truly luxurious hotel set in an elegant neoclassical building of 1965 in the most sophisticated area of Athens – Kolonaki.

The hotel features a gorgeous Roof Garden with breath-taking Athenian skyline views. Such a great place to have breakfast.

Top class Fitness&SPA center offers a wide range of treatments, Turkish and steam baths in the steam room, and a great indoor pool. Do not forget to check out the state-of-the-art gym managed by Holmes Place.

All rooms and suites feature carefully tailored amenities, stylish design, and extremely comfortable beds. In my opinion "Peer Balcony Room" is one of the best choices, so charming and perfectly designed.

What is so special about this place? COCO-MAT sleep products and homeware selection are available for purchase in the COCO-MAT store, so you can bring a great souvenir from Athens.

Take note: COCO-MAT Jumelle has great service – wooden bike rental. Why wooden? It is an ergonomic, eco-friendly, convenient, and unforgettable way to explore the beautiful city of Athens.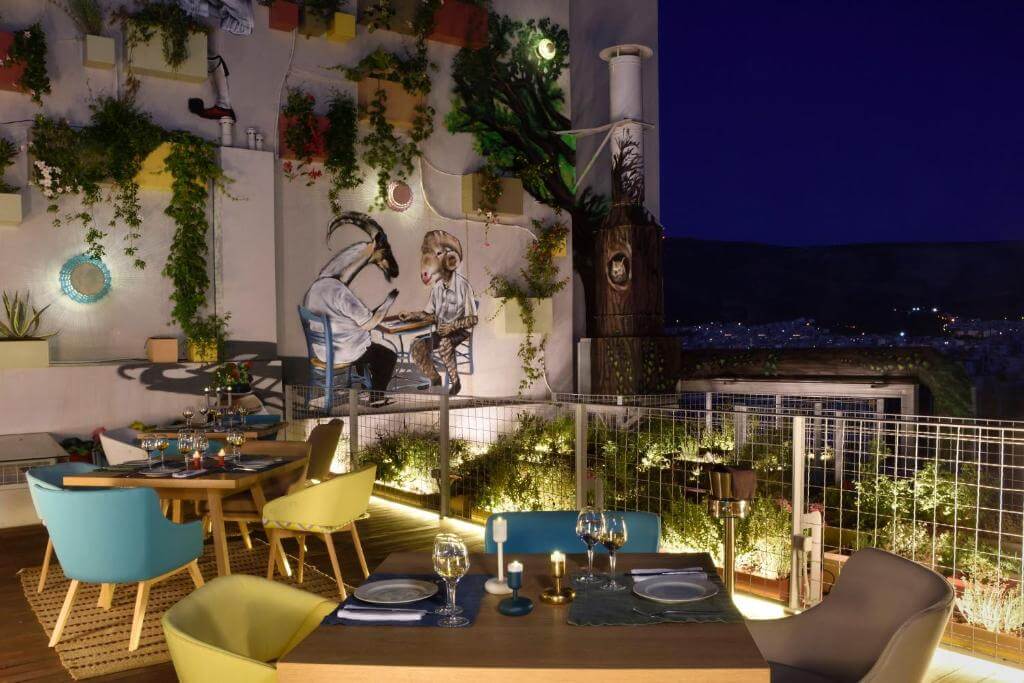 COCO-MAT Hotel Athens is a charming accommodation in luxurious and sophisticated Kolonaki area.
All rooms are cozy and perfectly designed, but in my opinion Metropolitan Loft with huge terrace and unforgettable views of Lycabettus and the capital's skyline.
What is so unique about COCO-MAT Hotel Athens?
The hotel building is designed by architect Emmanuel Lazarides, known for designing the Tomb of the Unknown Soldier outside the Greek Parliament.
Here you also can have a great shopping experience, at an on-site store you can bite high-class COCO-MAT sleep products and homeware selection as well as WOODEN BIKES.
Moreover, the hotel features a lovely herbal garden full of the freshest aromatic herbs for culinary creations which you can try in the restaurant.
Take note: COCO-MAT Hotel Athens has great service – wooden bike rental. Why wooden? It is an ergonomic, eco-friendly, convenient, and unforgettable way to explore the beautiful city of Athens.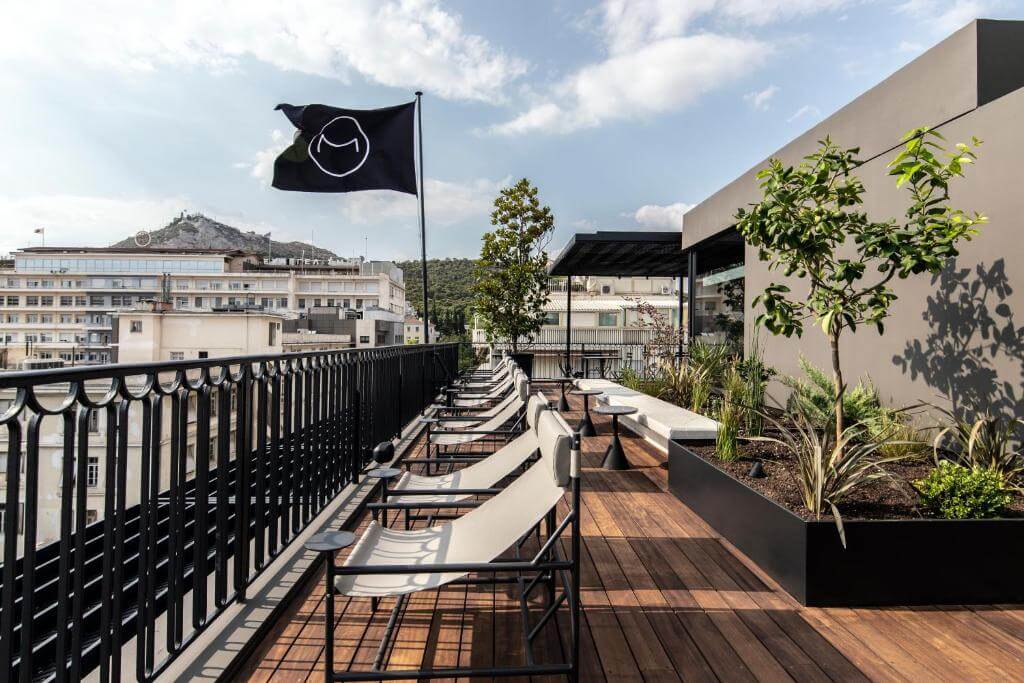 The Modernist Athens settled into the former Canadian Embassy on a quiet lovely street within striking distance of all the main attractions of Athens.
What is so special about rooms? Here instead of boring titles, you can choose rooms by size – small, medium, large, extra-large, and family room. My advice is to pick an "Extra Large" room on the top floor with a large terrace with magnificent views of Athens.
What do I like about The Modernist Athens? Exceptional services – car rental, international press, airport transfer, early check-in, and late check-out, pillow menu, all amenities for pets since this hotel is pet friendly, and the best service for families – babysitting.
Take note: all rooms are perfectly equipped with a Marshall speaker, pick-up player, and collection of vinyl, kimono bathrobes, and high-quality toiletries by Physis Laboratory.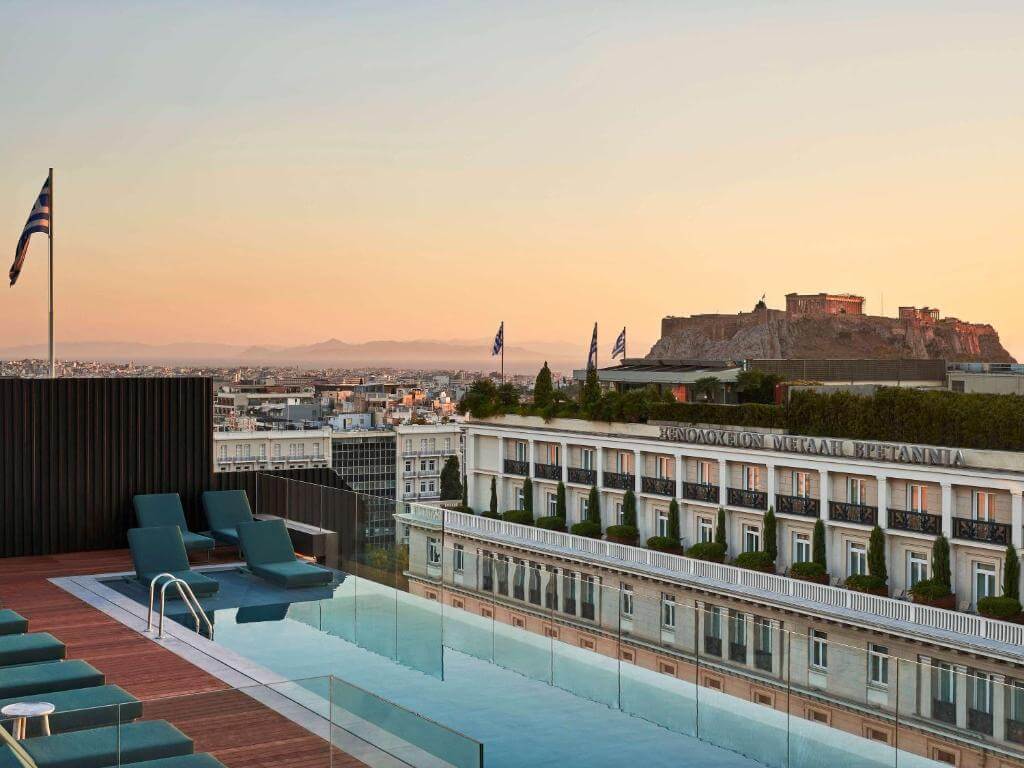 Athens Capital Hotel – MGallery is a top-class hotel with great facilities and a gorgeous rooftop with a pool, a perfectly equipped tanning area, and great views of Syntagma Square.
All rooms with contemporary furnishings and luxurious bedding are perfect for a comfortable stay in Athens. Check outstanding Presidential Suits with spacious marble bathroom with separate shower and luxurious bathtub. Moreover, this Suite features an AMAZING terrace with soft chairs and great views of Liccabetus hill.
What about food? Here you have a lot of options – Galerie Café, MFLAVOURS with its Middeteranean flavors, and MAPPEMONDE RESTAURANT and infinity pool bar with signature cocktails and memorable views of Acropolis and Lycabettus Hill.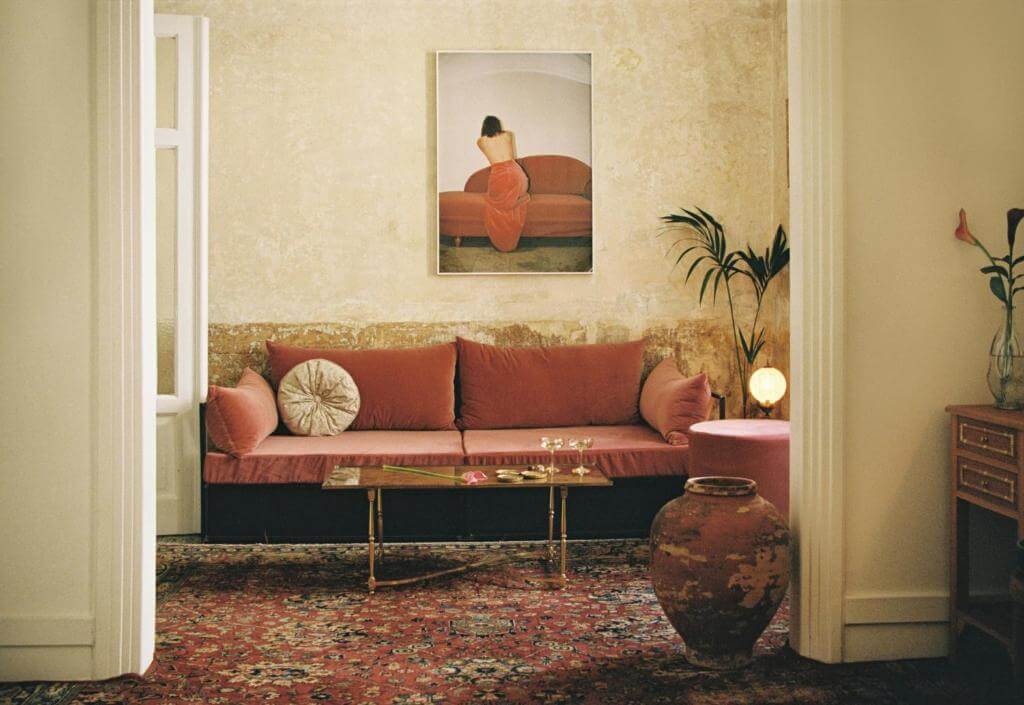 If you are searching for a really stylish and fashionable boutique hotel in the most elegant and sophisticated area of Athens – Shila is an ideal choice for you.
Shila's roof garden with lush plants, comfortable sofa beds, and a stunning wood table to work, socialize, or enjoy a glass of wine – this place is the best option for relaxation under the blue Athenian sky.
Library Lounge with original 1920s mosaic floors and an eclectic piano is a truly unique common space with a wide range of books and perfect amenities for an unforgettable secluded break after exploring the buzzing city of Athens.
Each room has a unique design and great amenities including custom-made towels and sheets, an espresso machine with fresh beans, Bose Bluetooth speaker, and natural bath toiletries!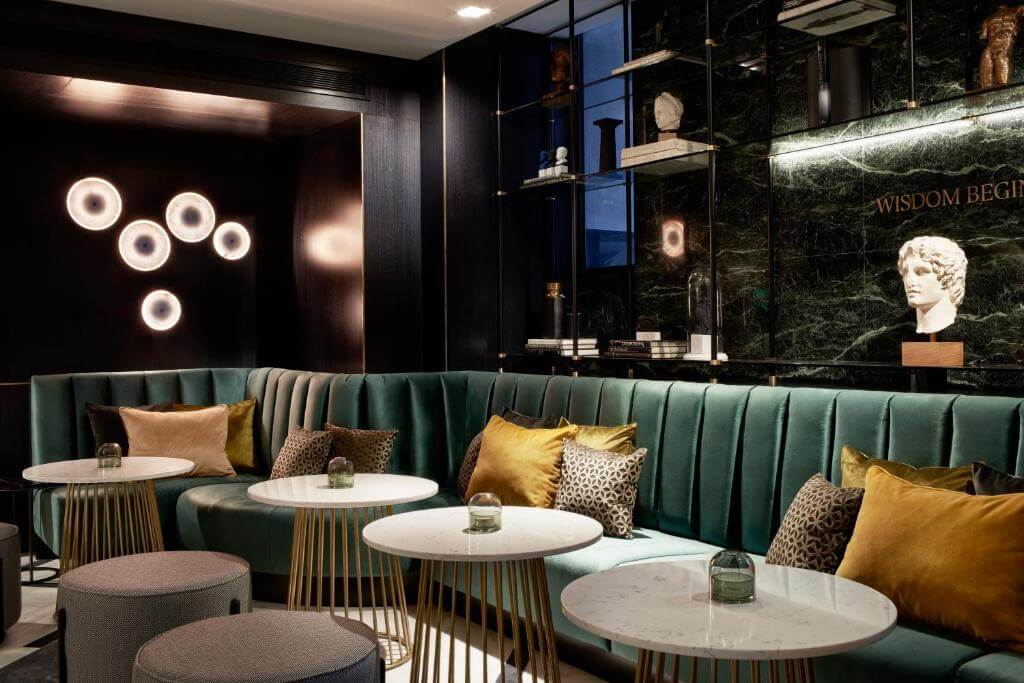 Academias Hotel, Autograph Collection is perfectly located in the heart of Athens' most renowned shopping district. Each of the 60 hotel rooms provides modern amenities and great style and elegant decor, which echoes the ancient Greek vibe.
This place is perfect for ultimate relaxation since it has fantastic services and facilities including a heated pool, a tastefully designed lobby lounge, top-class fine dining at Symposium Restaurant, and a luxury PNOE SPA with a wide range of treatments packages, each inspired by the holistic techniques of ancient Greece.
Here you have 3 stunning dining options – Mediterranean-influenced restaurant Symposium, specializing in Gins from around the world and cocktails with a twist Plato Bar, and glamorous rooftop lounge Nyx Roof Top Athens.
Read more
Best hotels with pools in Athens
Best luxurious villas and apartments in Athens