Updated: June 1, 2022
Home > Greece > Athens > Best Hotels
1.Hellenic Vibes Smart Hotel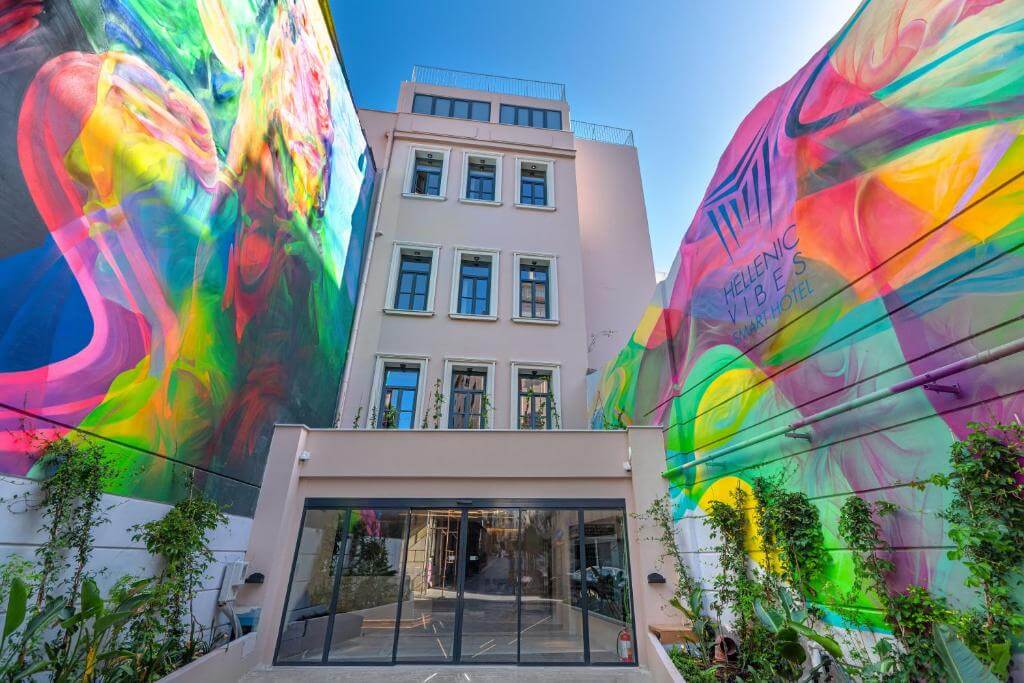 A stylish hotel located right in the heart of Athens, few steps away from Monastiraki Square and Ermou shopping street.
Hellenic Vibes Hotel, combines luxurious accommodation and great facilities. 28 spacious rooms and 7 luxurious suites are tastefully decorated with tailor-made design elements and comfortable furniture.
Take note: this hotel is unique because it concentrated on smart technologies including mobile keys, mobile check-in, check-out, online concierge, and more.
Check Acropolis View Suite with the private veranda and one of the best views in the city!
2.360 Degrees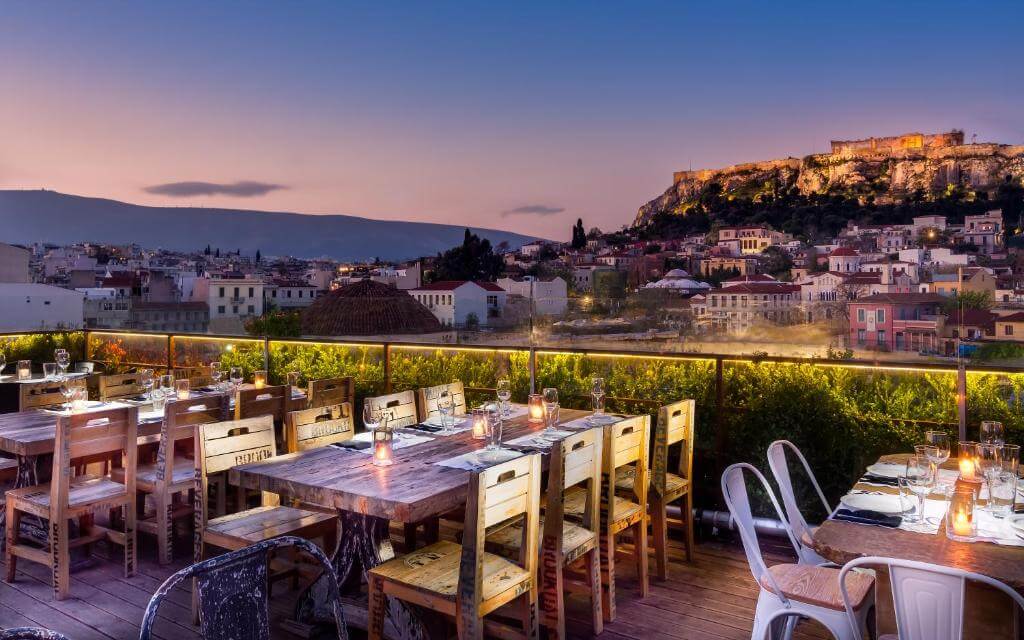 Famous 360 Degrees hotel and rooftop bar ideally located for sightseeing, shopping, entertainment, and nightlife.
All rooms have views over Monastiraki Square, Acropolis, the area of Theseion, and the temple of Hephaestus.
Take note: the hotel's restaurant is set on a terrace and features a fantastic cocktail menu!
3. The Editor Hotel Athens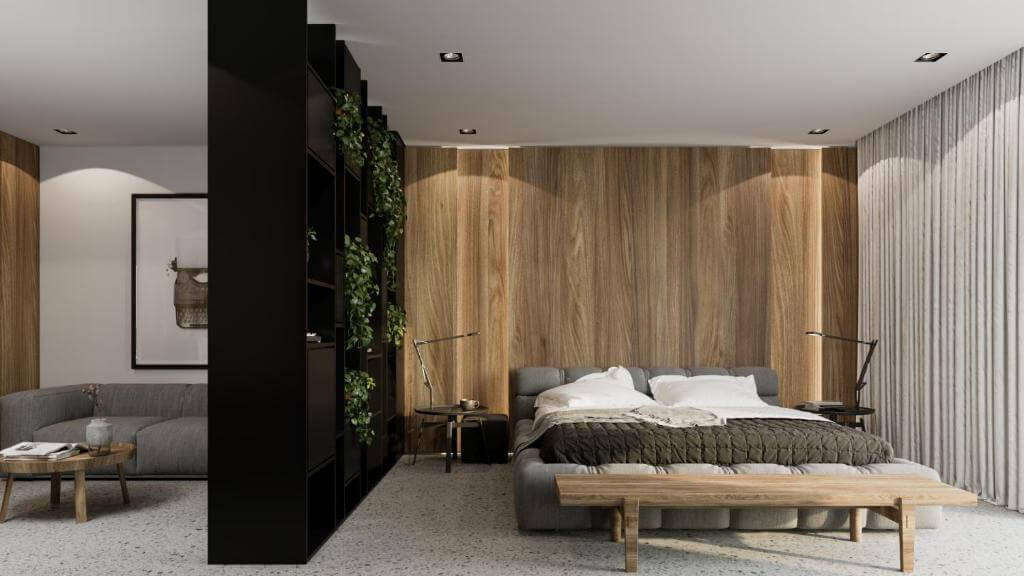 The Editor Athens Hotel is a hotel with a unique concept, since it sets in a former use building, hosting a well-known newspaper print house Athlitiki Ixo.

All rooms feature a modern wooden design with unique furnishing.

Try the first-class Stories Urban Bistronomy, one of our most glitzy and luxurious dining venues that are situated on the rooftop and offer iconic Acropolis views.
4. Royalty Hotel Athens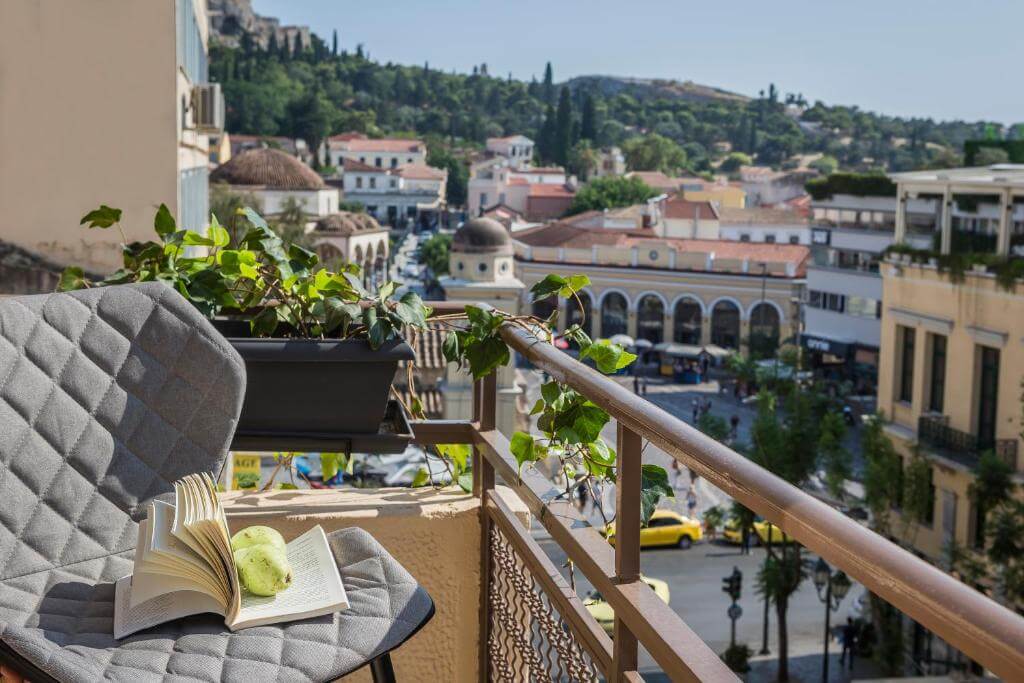 Such an elegant boutique hotel with 27 comfortable rooms with the best amenities. Royalty Athens Hotel features a great lobby, top-notch restaurant, and roof garden with an unforgettable view of the Acropolis.

The Royal Roof offers creative dishes and a wide range of signature cocktails.

Take note: all rooms except the standard one have lovely furnished balconies with views!
5. Emporikon Athens Hotel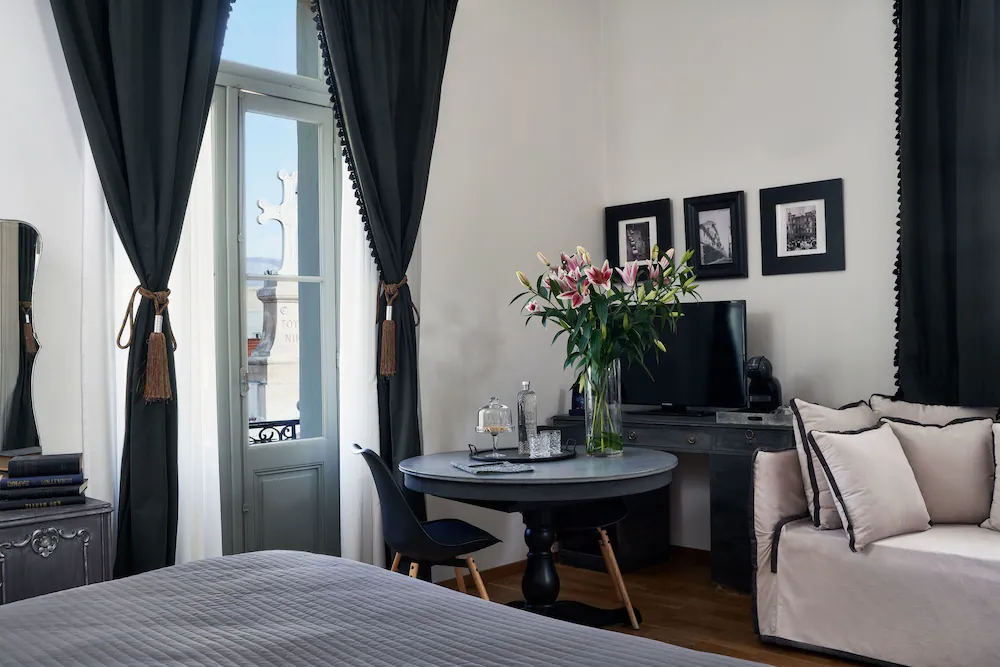 Emporikon Athens Hotel is an adorable place to spend a great vacation in the heart of Athens with one of the best views.

All rooms have a charming design, fashionable furniture, and spacious bath space.

Choose Executive Suite with Acropolis View on the top floor with a spectacular view of the Acropolis and a window almost on the entire wall.

Read more
Best hotels with pools in Athens
Best luxurious villas and apartments in Athens