Updated: June 1, 2022
Home > Greece > Best Hotels in Mykonos
1. Katikies Mykonos – The Leading Hotels of the World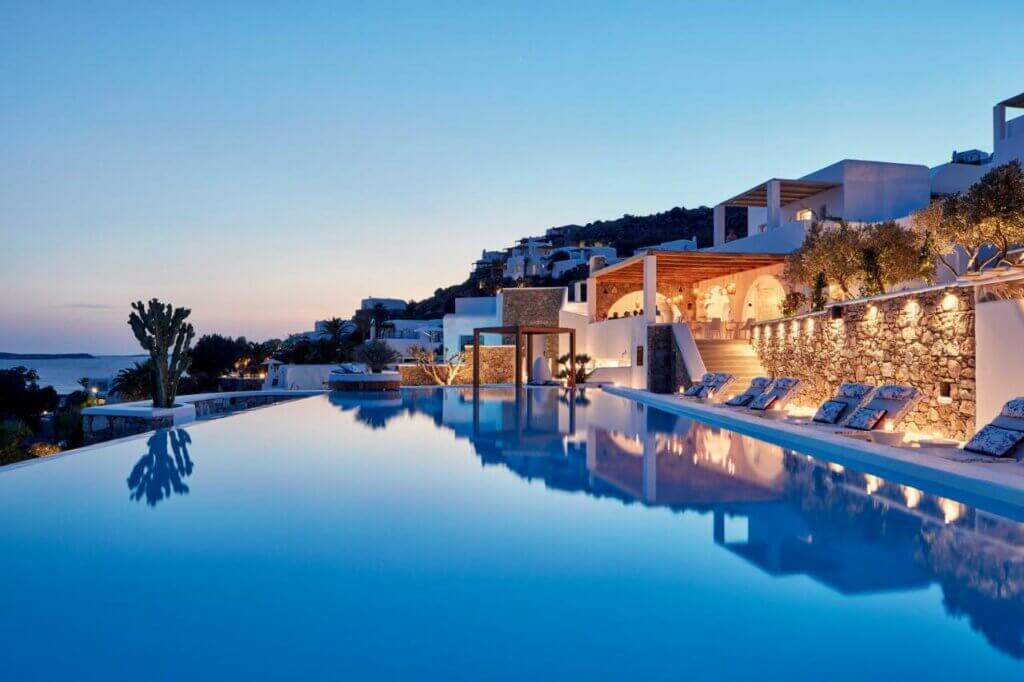 A high-class luxurious hotel that represents traditional Cycladic design, extensive gardens, and top-notch facilities. You will definitely fall in love with two great infinity pools with sea views. Take a note that one of the pools is a sandy-bottom rooftop pool.

What about the location? Do not worry about that. The hotel is surrounded by beach clubs and different restaurants: brilliant views, relaxing ambiance, and tones of excellent feedback from happy guests.
2. Santa Marina, A Luxury Collection Resort, Mykonos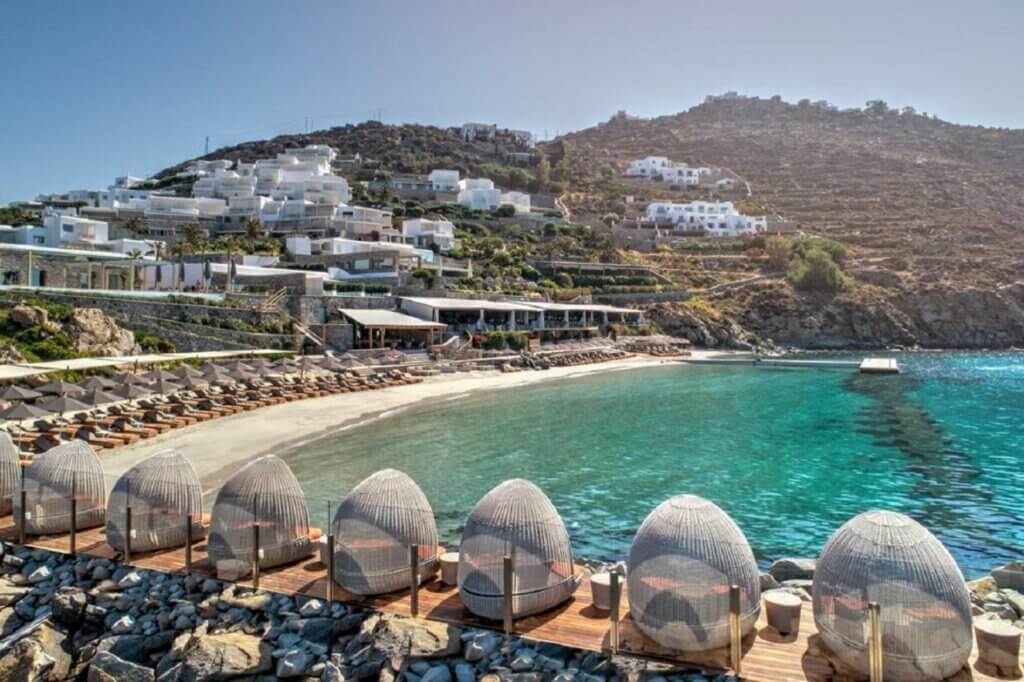 Experience the mesmerizing magic of Santa Marina, a Luxury Collection Resort, Mykonos. Just 10 minutes from the airport and town, Santa Marina makes it easy to explore all the island's must-see attractions – then return to our sanctuary of authentic Aegean beauty at Ornos Bay. Choose from 101 guest rooms and suites, along with 13 villas featuring two to seven bedrooms. Beach-chic interiors offer modern, natural luxury, opening to balconies with hypnotic Aegean views. Discover the only private sandy beach on Mykonos, gorgeous infinity pools, the international-caliber Ginkgo Spa, and four options for dining and drinks, highlighted by the world's first-ever Buddha-Bar Beach. Santa Marina invites you to savor the glamorous lifestyle of Mykonos in the island's most fashionable and sophisticated setting.
3. The Wild by Interni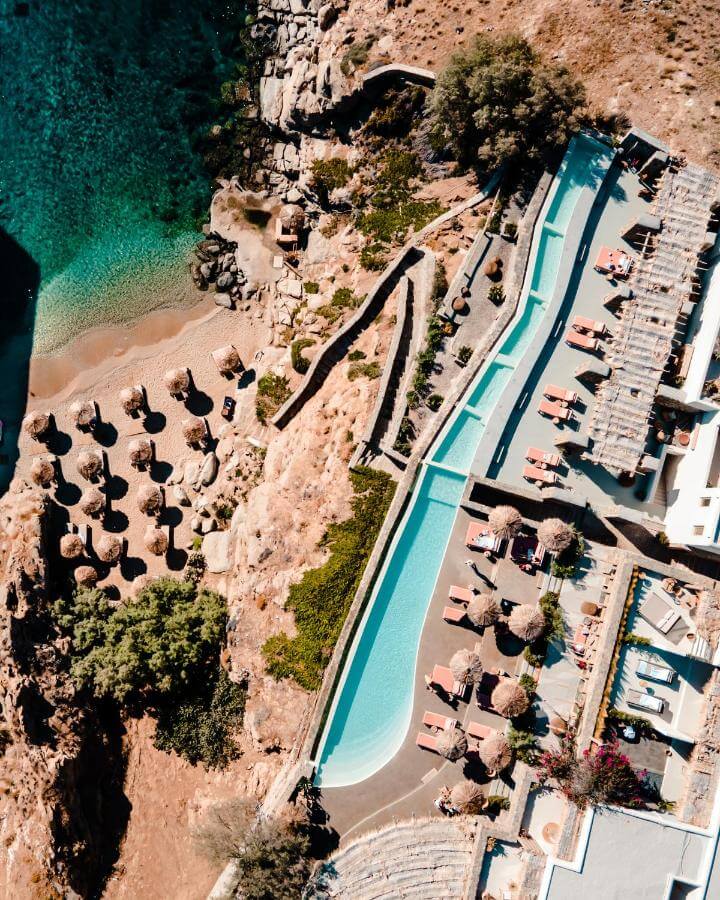 Blessed with its own beach on the most cosmopolitan island of Greece the WILD offers privacy and seclusion, the new "luxuries" you seek while traveling in these times. A perfect vacation spot where one can feel relaxed and safe. Situated on a cliffside, the hotel overlooks the deep blue of the Aegean and a small cove once home to "the Wild Ones", the most fearless fishermen of Mykonos. Now, a tranquil, picturesque port that brings to light what Mykonos used to look like. Simple, raw, beautiful, and wild!
4. Casa Del Mar – Small Luxury Hotels of the World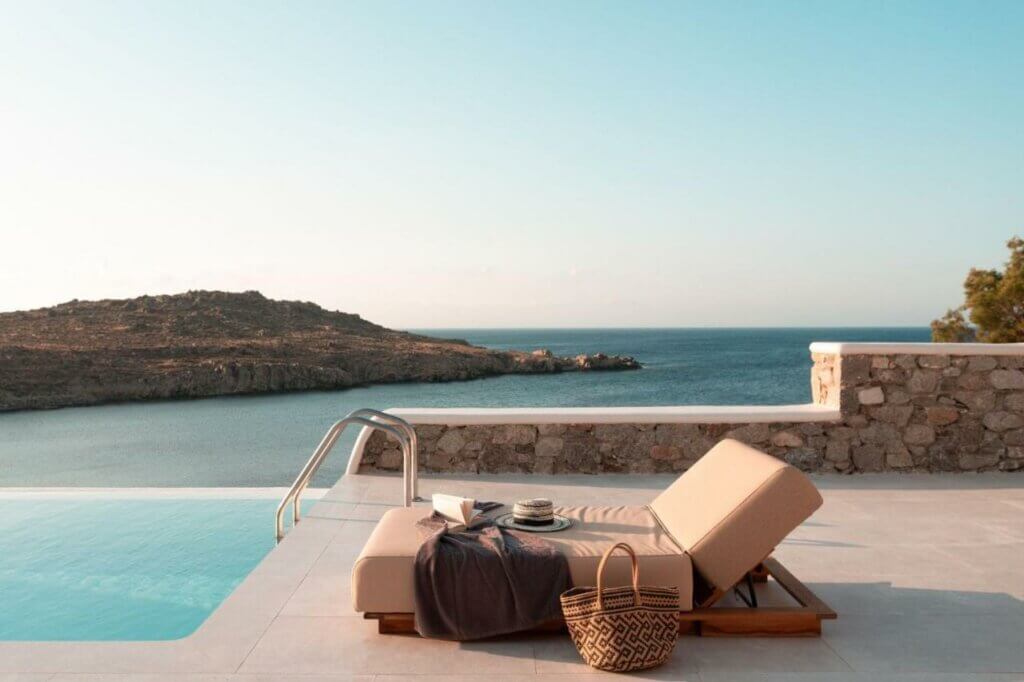 Luxurious villas at Casa Del Mar Mykonos Seaside Resort, a proud member of the Small Luxury Hotels of the World, offer their guests breathtaking views of the Aegean and the rare opportunity (in the case of Mykonos) to enjoy a private cove, Glyfadi in Aleomandra.
5. HABITAT Mykonos All-Suite Hotel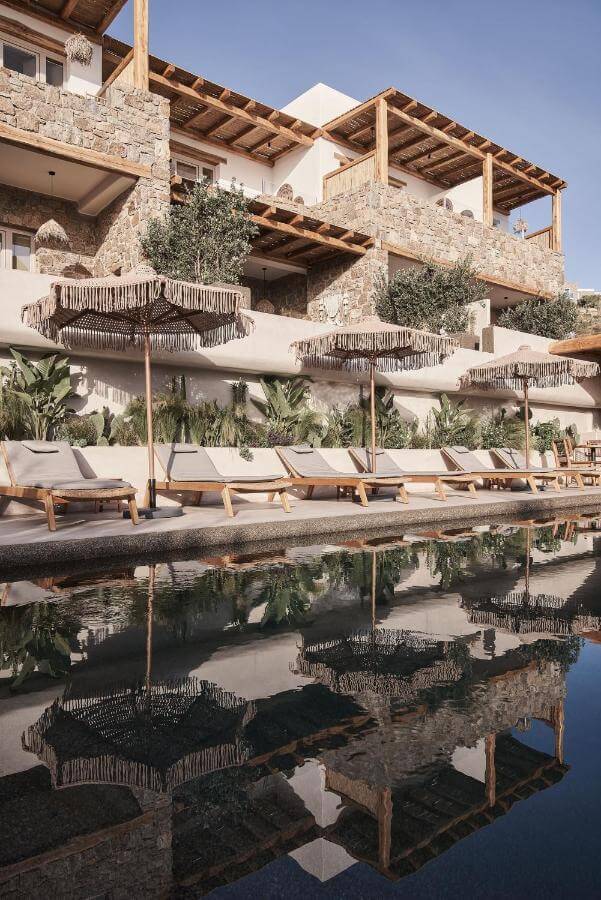 Get the celebrity treatment with world-class service at Habitat Mykonos All-Suite Hotel. Luxurious and at the same time minimalistic interior design with adorable rustic decor makes it easy to make unique content for your feed. Pay attention that some rooms have an open shower. HABITAT Mykonos is about warm monochrome colors, simplicity, and natural materials. A unique oasis in the heart of Mykonos where luxury hospitality blends with sea views!

Read more
Best hotels with pools in Athens
Best luxurious villas and apartments in Athens