Updated: June 1, 2022
Home > Greece > Athens > Best Hotel
1. Electra Metropolis
Electra Metropolis Hotel is a 5-star luxurious hotel perfectly designed, spacious, and fully equipped with all necessities, 216 suites and rooms as well as views of the Acropolis and the old neighborhood of Plaka.

The hotel features a gorgeous restaurant Roof Garden on the tenth floor with top-notch creative Greek cuisine dishes and cocktails.

A fully equipped Aegeo Spa and Wellness Center have a huge indoor pool and a wide range of treatments.

Take note: here you can enjoy outdoor and indoor pools!
2.Electra Palace Athens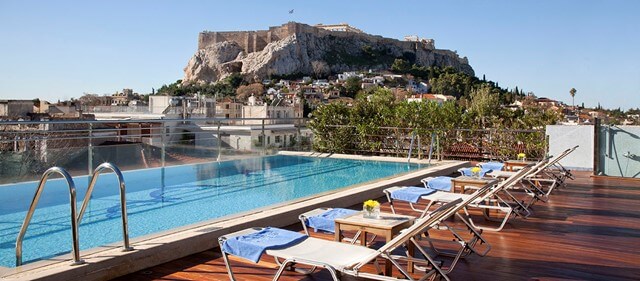 Electra Palace Athens is a truly luxurious hotel in the most popular tourist area – Plaka. The iconic views of the Acropolis can be enjoyed from the rooftop restaurant, pool, rooms, and suites.

Located on the 4th-floor outdoor swimming pool is a great place to relax and tan just in the city center of Athens.

A fully-equipped fitness center with a treadmill and elliptical trainer, a multi-weight machine, free weights, and benches is a perfect place to keep yourself fit, after food tasting in one of the restaurants of Electra Palace Athens.
3. Ergon House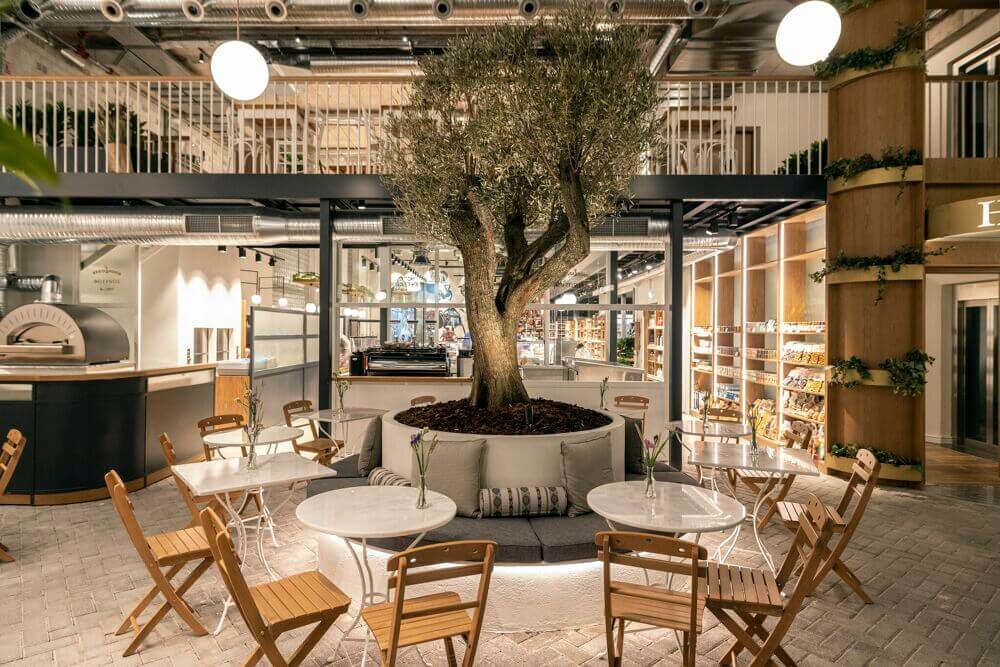 Ergon House is a perfect mix of hotel and unforgettable culinary experience. Absolutely unique boutique hotel with stylish common ground in which to cook and lounge, a fully equipped gym, as well as a rooftop terrace planted with olive trees that has unbeatable views of Athens.

Here you can also train in the gym on the second floor with treadmills, a fitness bike, elliptical trainer, workout bench, TRX, and balance balls.

What is so special about Ergon House? Fantastic place for food lovers – 25-meter glass atrium with grocery store, butches, and bakery, rooftop restaurant and bar, plus a coffee shop.

Look at the design of the rooms, so fresh and elegant. Large, double-glazed windows with views of the Parthenon and city, or the buzz of the Agora!
4. Ciel Living Athens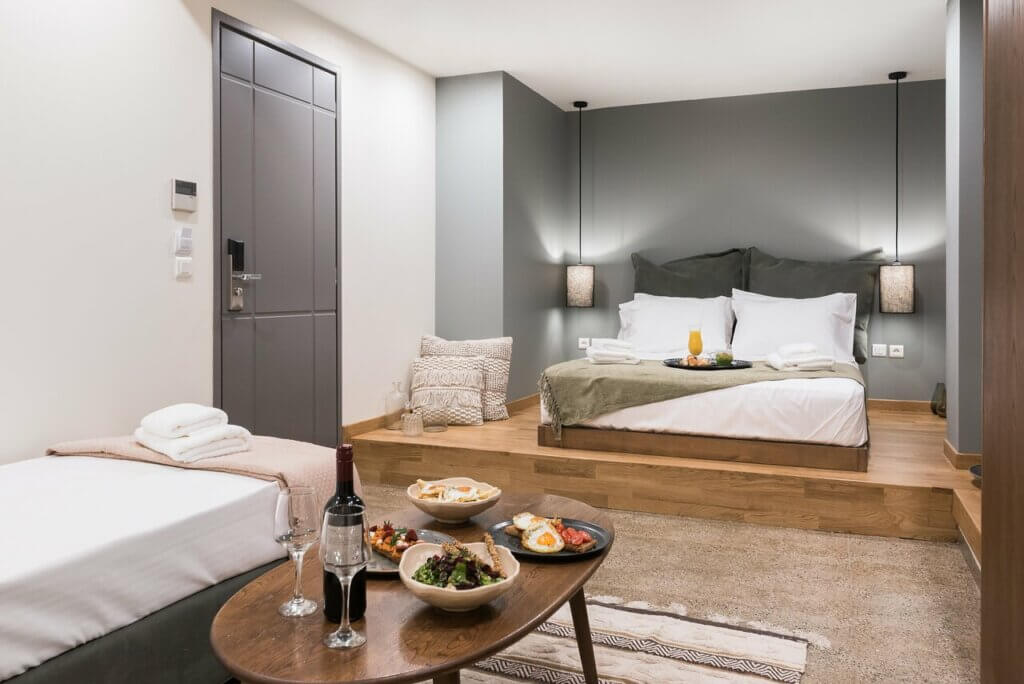 This hotel is super charming and has a lovely rooftop bar, the ideal place to spend an evening in Athens and enjoy views of Acropolis, the historical center of Plaka, and Metropolis church.

All rooms feature a luxury bedroom with Queen sized bed and a fully fitted contemporary bathroom.

This hotel is located just a few steps away from all the main sights of the city!
5. A77 Suites by Andronis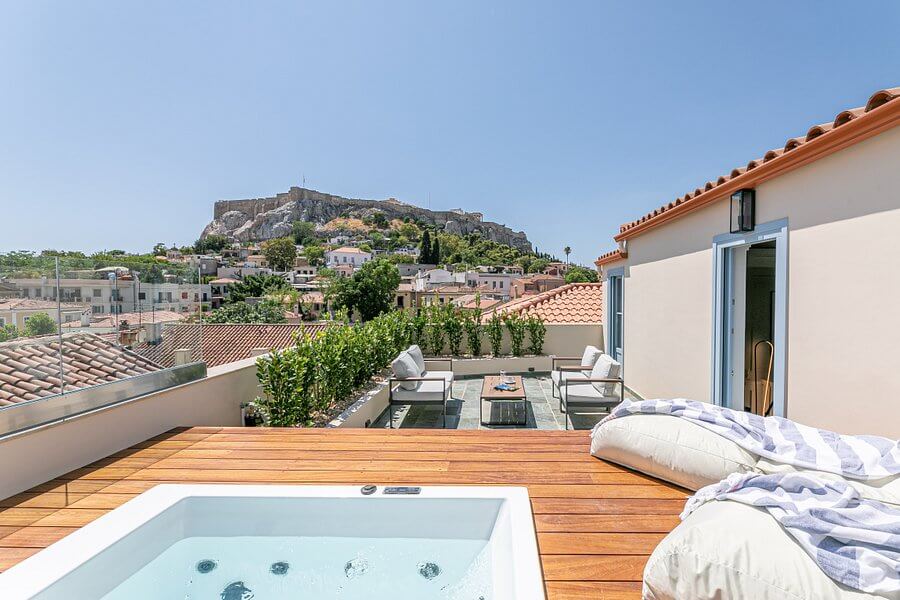 A77 Suites is located on one of Athens' most iconic pedestrian streets in Plaka. A77 Suites features a minimalist design and exquisite high-quality materials – marble, wood, and sophisticated art details.
12 exceptional spacious suites with comfortable beds and luxurious bathrooms will make your stay in Athens unforgettable.
Take note: for those who want to have a special experience during the vacation, here they can organize a private tour, yacht or sailing tour, or even a farm tour!

Read more
Best hotels with pools in Athens
Best luxurious villas and apartments in Athens